(AGENPARL) – HAWAIIAN ISLANDS, gio 17 settembre 2020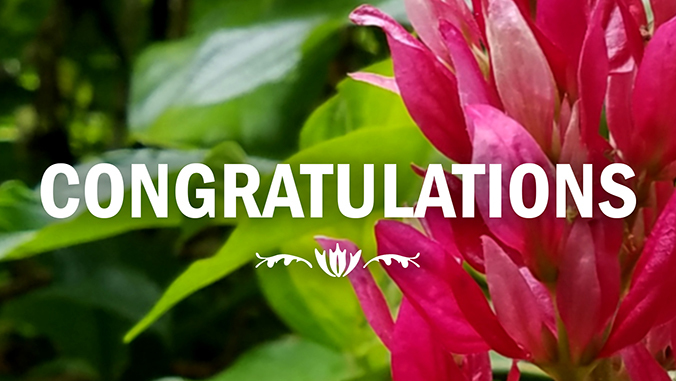 Congratulations to six University of Hawaiʻi–West Oʻahu students, recipients of the prestigious UH Regents, UH Presidential and UH West Oʻahu Chancellor's scholarships.
The recipients are Regents Scholar Joshua Bourns; Presidential Scholar Alejandra Guadalupe Ramirez; and Chancellor's Scholars Amirah Shyla Hernandez Abella, Cleary Z. Kaahanui, Carley Matsumura and Taylor-Ann Kanani Okimoto.
"This scholarship has given me the opportunity to focus on my academics so that I can truly excel," said Abella. "It gives me the drive to continue to work hard throughout college to pursue my dream of becoming successful so I can give back to my family and my community."
UH Regents Scholarship
Regents Scholarships support Hawaiʻi high school resident students with a record of outstanding academic achievement. Regents Scholars receive a full tuition waiver for four years of undergraduate study, $4,000 a year, and a one-time travel grant of $2,000.
Joshua Bourns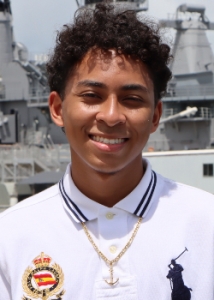 Information security and assurance major Joshua Bourns said he is honored to receive the Regents Scholarship.
"This scholarship means that all the hard work that I have put in paid off, but I still need the same level of dedication going forward," he said. "With my degree, I plan to make a career in the cybersecurity field and want to thank UH West Oʻahu for bringing me one step closer to that goal."
Bourns, who calls Tokyo his hometown, grew up in different places and eventually graduated from Pearl City High School. He said that competing with his older brother for higher grades and test scores, along with his parents constantly pushing them to do their best, helped shape him into the student he is today.
UH Presidential Scholarship
Presidential Scholarships support students with a record of outstanding academic achievement. Presidential Scholars receive a full tuition waiver for two years of undergraduate study, $4,000 a year, and a one-time travel grant of $2,000. Presidential Scholarships focus on supporting the transfer of UH System community college students to UH baccalaureate campuses as juniors.
Alejandra Guadalupe Ramirez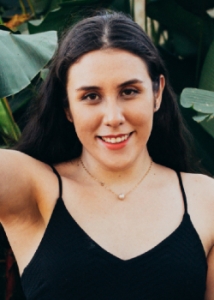 Alejandra Guadalupe Ramirez, from Wailuku, said she feels very grateful and lucky to receivethe Presidential Scholarship. She recently graduated from the UH Maui College with her associate degree in liberal arts as well as administration justice.
"Without it, I am not sure if I would have been able to attend UH West Oʻahu, especially during difficult times like these," she said.
Ramirez said she chose to attend UH West Oʻahu because she wanted to continue studying justice administration and because of the university's Distance Learning program. She is majoring in public administration with a concentration in justice administration.
UH West
Oʻahu

Chancellor's Scholarship

The Chancellor's Scholarship acknowledges academic achievement, leadership and community service. The scholarship is valued at $7,344 ($3,672/semester) and was awarded to high-achieving high school graduates entering UH West Oʻahu for the 2020–2021 academic year. Scholarship recipients are required to serve as UH West Oʻahu student representatives.

Amirah Shyla Hernandez Abella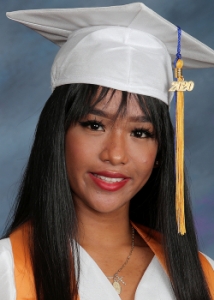 When Amirah Shyla Hernandez Abella received her award letter for the scholarship, her initial reaction was shock because she knew there were many other deserving students who applied for the same scholarship. "I am humbled to know that my hard work, perseverance and determination did not go unnoticed," said the Waipahu High School graduate. "I am so honored and extremely grateful to receive the Chancellor's Scholarship."
Abella, who is now pursuing a degree in business administration with a concentration in management, said she decided to attend UH West Oʻahu because she took early college courses on campus, and each time she visited, she felt a sense of belonging.
"Everyone here is just so helpful and kind and the atmosphere is very welcoming," she said. "When it was time to make a decision, I knew I would be proud to call UH West Oʻahu my home campus."
Cleary Z. Kaahanui
When Cleary Z. Kaahanui applied for the scholarship, she thought getting it would be a "longshot" as countless other students like her would also apply. "I was so surprised when I found out that I received the scholarship," said the Kapolei High School graduate. "This year has been really tough for my mom and I, and we are both so appreciative of this scholarship for taking a huge burden off of our shoulders in these trying times."
Kaahanui is pursuing a degree in education with a concentration in secondary education/math, her ultimate choice because of UH West Oʻahu's proximity to home and its tuition compared to other universities she was considering.
"I had also already taken early college courses from West Oʻahu, so I was familiar with the campus and the amount of support the staff gives to their students," Kaahanui said. "The atmosphere makes you feel like you are part of one big family, and I love that."
Carley Matsumura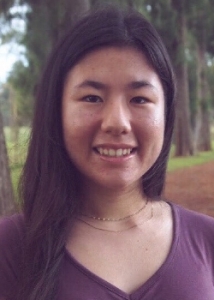 Hawaiʻi Technology Academy graduate Carley Matsumura is "super appreciative" about receiving the scholarship and was excited to share the news with family and friends. She is pursuing a bachelor's degree in creative media with a concentration in communication and new media technology.
"This scholarship means my family and I don't have to worry about tuition costs for the first year, which is a huge relief," said Matsumura, of Mililani. "The award is also a nice recognition of my academic hard work and efforts in high school."
Matsumura reflected on the past year and how it has been a struggle as everyone adapts to a new normal. "Lately, when it comes to milestone moments or any other certain set expectations in my mind, instead of holding onto them and being disappointed when things don't go according to plan, I've been overcoming this by letting go and being more open to accepting change so I can still enjoy the outcome of what happens," she said.
Taylor-Ann Kanani Okimoto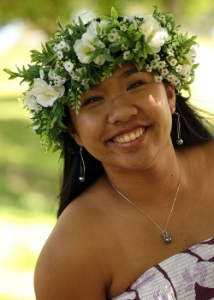 Taylor-Ann Kanani Okimoto is majoring in secondary education at UH West Oʻahu and is thankful to have been chosen as a recipient of the Chancellor's Scholarship, which is helping her achieve her career goal of becoming a teacher.
"The scholarship is also a huge blessing financially, especially during this unprecedented global pandemic," she said. "Both my mother and father have been impacted due to the economic crisis of COVID-19."
Okimoto's experiences in student government at Mililani High School and being a summer camp leader-in-training at YMCA Camp Erdman helped build her character, increase her self-confidence and develop her leadership skills.
"Through the many challenges I had to overcome and celebrations of achievement, I found my passion for helping others," Okimoto said. "My dream of becoming a teacher and inspiring high school students like I was inspired is one step closer thanks to this prestigious scholarship."
—By Zenaida Serrano Arvman
The post UH scholarships help six UH West Oʻahu students succeed first appeared on University of Hawaiʻi System News.
Fonte/Source: http://feedproxy.google.com/~r/UHawaiiNews/~3/VBKW2uzH3-E/