(AGENPARL) – TORONTO (CANADA), gio 26 novembre 2020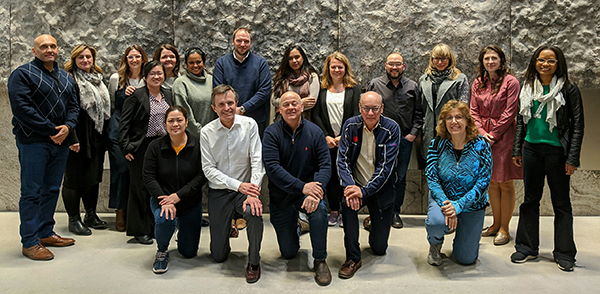 Perspectives on Leadership and the Law class photo.
The University of Toronto Faculty of Law celebrated its largest cohort of executive program graduands on November 21.
"We take great pride at this Faculty in understanding the law to be worthy of deep academic study," said Dean Edward Iacobucci. "Law is a profession to be sure, but also a fascinating intellectual crossroads where many disciplines and perspectives have something important to say. The GPLLM program, and the graduate program generally, is a source of strength for the Faculty in no small part because of the wide variation in students' perspectives and backgrounds, including their previous academic and professional experiences."
The Global Professional Master of Law (GPLLM) is an 11-month intensive program for professionals from any industry, with courses scheduled over evenings and weekends. Working across disciplinary boundaries, learners develop a fluency in the substance and methodology of the law, enabling graduates to differentiate their expertise and become more effective leaders and decision-makers.
"GPLLM graduates have pursued what is probably the most innovative law degree that exists in the market today," said Professor Malcolm Thorburn, Associate Dean of Graduate Studies. "The GPLLM is designed around the idea that we live in a world that is witnessing the globalization of the legal profession. GPLLM graduates have chosen a degree that will help them acquire the knowledge needed to navigate this brave new world."
Established in 2011, the GPLLM has grown from a small cohort of fewer than 30 students to the 120 who began the program last fall. The program has also diversified, offering four areas of legal concentration: Business Law; Canadian Law in a Global Context; Innovation, Law and Technology; and the Law of Leadership.
Each concentration selected a class valedictorian to address the GPLLM cohort as part of their virtual celebrations.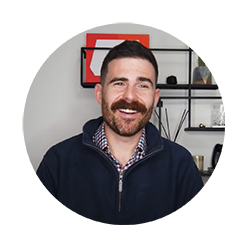 "Watching the law evolve over time is fascinating but participating in its evolution is electric. The GPLLM isn't for bystanders – it is for those who want to drag the law out of dusty libraries and re-examine it, reshape it, and reimagine it for challenges yet unknown," said Andrew Cameron, an emergency medicine resident, and co-founder of Pandemos, a global physician-only platform where healthcare providers can share and access valuable pandemic-fighting practical knowledge in real-time.
Representing the Innovation, Law and Technology concentration, Cameron recounted how their technology class often debated at length the "classic ethical dilemma of the 'trolley problem'", a thought experiment in ethics and psychology. The question at hand: whether one ought to be a bystander in the death of five, or pull the lever, and set the trolley off-course, avoiding five fatalities but unavoidably resulting in at least one death.
He said the conversation would eventually turn to the complexity of autonomous vehicles and whether the trolley problem could be programmed directly into these cars.
"You skilled-up for a reason," said Cameron in his speech to classmates. "This is an unsolvable problem. Both sides are wrong. Both sides are right. But I realized, siting in the back of the classroom, I was just happy to spend a year with a room full of people who are as dissatisfied with being a bystander as I am."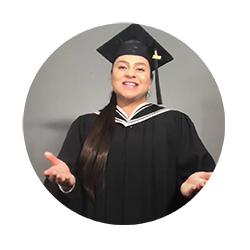 Business Law valedictorian Ramona Verma, manager-in-season-planning at Loblaws, said she decided to pursue GPLLM program because she wanted to become a great leader.
"The program complemented my MBA education, providing me with a great legal perspective to traverse the corporate world. I learned to analyze a problem, take it apart, and approach it from all perspectives."
She encouraged her classmates not to judge themselves on their professional accomplishments alone, but on how well they have addressed the world's inequalities.
The GPLLM alone does not qualify international graduates to practice law in Canada, however program's Canadian Law in a Global Context concentration includes eight courses designed to meet the National Committee on Accreditation requirements for internationally trained lawyers.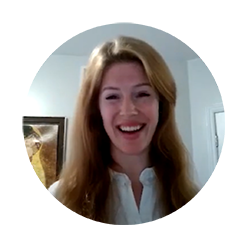 Ann Kathrin Gardhouse, a German-trained lawyer the concentration's valedictorian and an articling student at Devry Smith Frank LLP, says their cohort's accomplishment in completing the GPLLM is just a first step in a much longer endeavour to conquer the legal profession in a new and foreign country. She acknowledged her many classmates who were striving to secure articling positions, prepare for bar exams, working full-time, and negotiating additional family responsibilities, all while adjusting to life in Canada.
"Through our extensive mutual support, we've made it. [The GPLLM brought] us together as a group … That is the one thing I am most grateful for."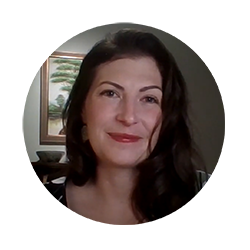 "The Law of Leadership concentration was unique," said valedictorian Suzanne Clark, a partner at Four Corners Group, a non-profit and public sector executive search firm.
"It really was a collection of leaders and people who care deeply about supporting one another and bringing out the best in others. [Who were] looking to learn how the law can be understood, utilized, and advanced, relative to leadership."
Clark echoed Gardhouse in that the task of completing a master's while also navigating life's complexities and competing priorities was no easy feat – especially in the year 2020.
"To our spouses and partners, family, friends, coworkers, faculty and staff at the Faculty of Law, and basically anyone who spent a year consoling our easy-weary minds…we thank you."
"Through this graduate program, together, we've had an opportunity to understand the world in new and different legal ways. Now it's our challenge to do something with that."
Fonte/Source: https://www.law.utoronto.ca/news/u-t-law-celebrates-big-lives-global-professional-master-law-gpllm-graduates