(AGENPARL) – ROMA, dom 24 gennaio 2021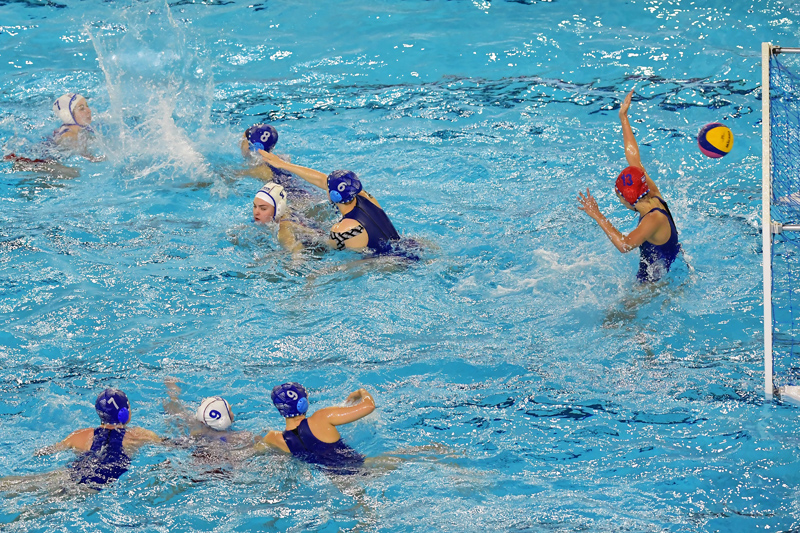 The finals close the women's water polo pre-Olympic tournament at the federal centre in Trieste. The Olympic passes were won by Hungary and Netherlands, who defeated Italy and Greece respectively in the semi-finals.
Final for eighth place. Eighth was Israel, who beat Slovakia 13-10. The winning break for the Israelis in the fourth half with successive goals by Bogachenko and Tal, which brought the score to 11-9 and extinguished the Slovakian team's chances of a comeback.
Go to the official Fina website for reports and flashquote
Go to play by play and rankings 
Finals – Sunday 24 January
(21) Slovakia-Israel 10-13 (1-2, 4-1, 3-5, 2-3) / final for eighth place
(22) 16:00 Kazakhstan-France / final for fifth place
(23) 18:00 Greece-Italy / final for third place
(24) 20:30 Netherlands-Hungary
First stage
Rankings
Group A: 1. Italy 5, 2. Netherlands 5, 3. France 2, 4. Slovakia 0 
Group B: 1. Greece 6, 2. Hungary 4, 3. Kazakhstan 1, 4. Israel 1
Day 1 – Thuesday 19 January
(B) Hungary-Israel 27-2 (7-2, 3-0, 9-0, 8-0)
(B) Greece-Kazakhstan 13-5 (4-1, 4-1, 3-2, 2-1)
(A) France-Italy 6-19 (1-5, 0-5, 2-3, 3-6)
(A) Netherlands-Slovakia 22-2 (6-0, 4-0, 8-0, 4-2)
Day 2 – Wednesday 20 January
(B) Hungary-Kazakhstan 23-6 (7-2, 6-3, 5-1, 5-0)
(B) Greece-Israel 20-1 (7-0, 3-0, 5-1, 5-0)
(A) Netherlands-Italy 7-7 (2-1, 1-2, 3-3, 1-1)
(A) France-Slovakia 17-9 (5-2, 1-5, 6-1, 5-1)
Day 3 – Thursday 21 January
(B) Hungary-Greece 5-8 (1-1, 1-2, 1-3, 2-2)
(A) France-Netherlands 6-15 (2-8, 2-1, 2-3, 0-3)
(A) Italy-Slovakia 26-4 (6-1, 7-0, 5-2, 8-1)
(A) Israel-Kazakhstan 7-7 (2-2, 1-2, 1-2, 3-1)
Quarter finals – Friday 22 January
Timetables changed on request of broadcasters
(16) Slovakia-Greece (1-4, 0-5, 2-7, 0-6)
(14) France-Hungary 7-20 (2-4, 1-3, 2-5, 2-8)
(15) Italy-Israel 15-6 (3-0, 3-1, 7-1, 2-4)
(13) Netherlands-Kazakhstan 19-6 (5-1, 4-2, 4-0, 6-3)
Semi finals – Saturday 23 January
(17) Kazakhstan-Slovakia 11-10 (2-3, 4-2, 1-2, 4-3) / semi-final for fifth place
(18) France-Israel 11-6 (2-1, 2-0, 5-2, 2-1) / semi-final for fifth place
(19) Netherlands-Greece 7-4 (1-2, 2-2, 2-0, 2-0) / semi-final for first place
(20) Hungary-Italy 13-10 (3-1, 2-2, 4-4. 4-3) / semi-final for first place
photo credit Andrea Staccioli / DBM
Fonte/Source: https://www.federnuoto.it/feed-rss-pallanuoto/36529-olympic-qualification-tournament-report-last-day.html