(AGENPARL) – ONTARIO (CANADA), sab 16 gennaio 2021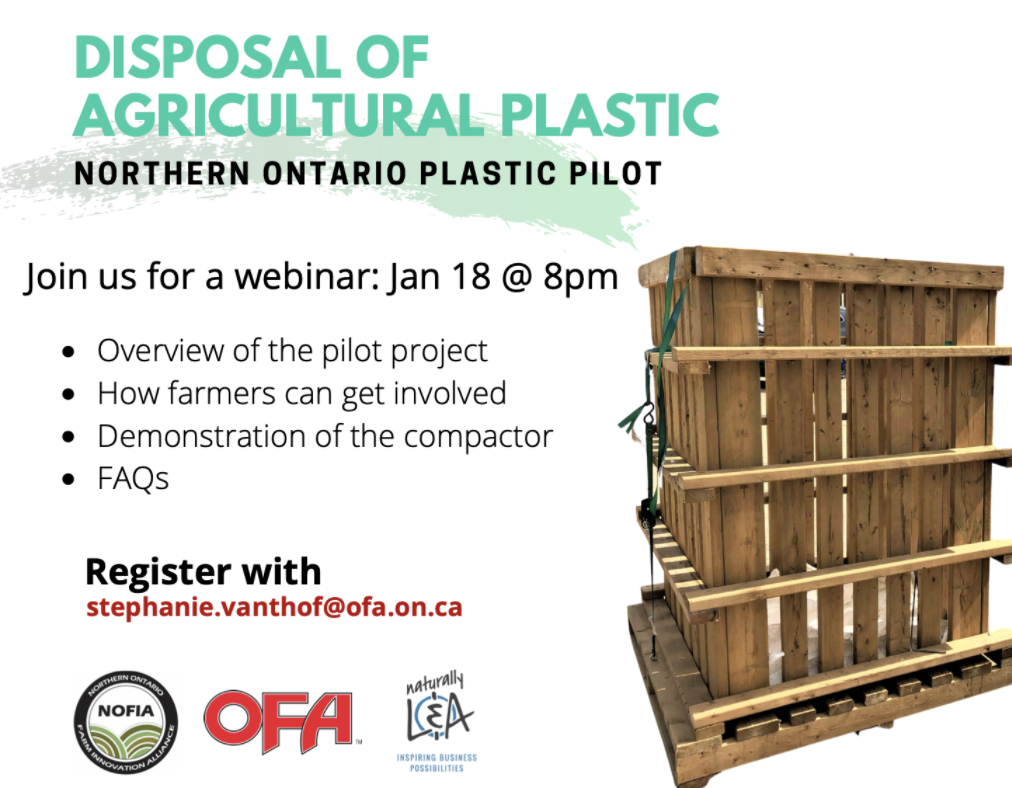 The Northern Ontario Ag Plastics Disposal Pilot is entering its second year – currently, over twenty compactors are in use in Northern Ontario and both the Township of Chisholm and the County of Lennox & Addington have joined to improve access to local farmers.
In early 2021, we expect to divert over 100 tons of plastic from current waste management streams to an energy stream or a usable product.  If you would like more information or are in Northern Ontario or Lennox & Addington and want to get involved, please contact <a
See here for more information about the project. 
The post Northern Ontario Ag Plastics Disposal Project appeared first on Ontario Federation of Agriculture.
Fonte/Source: https://ofa.on.ca/northern-ontario-ag-plastics-disposal-project/