(AGENPARL) -BRUXELLES, mar 24 novembre 2020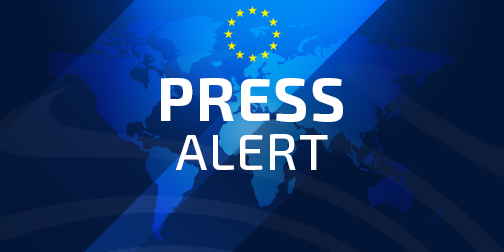 TALKING POINTS FOR THE EU AMBASSADOR AT THE CONSULATATIVE PROCESS ON THE NEC STRATEGIC PLAN
CHECK AGAINST DELIVERY
Introduction
I am delighted to be here yet again for another NEC event, this time consulting on its Strategic Plan for the current electoral cycle. Aware that NEC has always aligned its Strategic Plans to the given electoral cycle, I am pleased that the leadership of NEC prioritised reviewing the previous strategic plan following the last elections and developing a fresh one under the theme: "Strengthening Electoral Processes for Maximum Performance" which will focus on the following priorities:
Ensure NEC's mandate is delivered in a legally sound environment appropriate for the fluid and changing electoral context.

Provide a pathway for the sustainable funding of elections and election related activities.

Provide a strategic direction for the Commission to deliver on its activities and programmes in an organised manner consistent with international best practices.

Provide a framework for capacity building and institutional improvement within the Commission.

Ensure the Commission operates efficiently and effectively and is transparent and accountable to its stakeholders and donors.

Optimize data and result management systems.

Provide a framework to assess and evaluate the Commission's delivery on its mandate commitments.
Reflections of the Strategic Plan, Processes and Expected Outcomes
Among other things, I am excited that NEC has set a litmus test for its existence and work in this Strategic Plan over and above making aspirations of where it wants to be in the coming four years. The NEC has set its Vision to be "an independent, credible and well-resourced institution which promotes democracy and good governance by continually administering credible elections that meet international standards and practices". This, coupled with the ten (10) strategic pillars, guiding principles and implementation strategies resonate well with the EU's focus on supporting governance in this country.
Firstly, I am happy to note that NEC recognises that it is not there for itself, but that it is a key pillar in the realisation of democracy and good governance in this country as provided for by the Constitution. This should bring responsibility to the Commissioners and staff of NEC to handle electoral matters with the seriousness and diligence that they deserve. A weak NEC will result in a weak democracy for Sierra Leone and a 'failed' NEC would also entail failed governance. These cannot be entertained and the work of NEC as proposed in this Strategic Plan stands to contribute towards strengthening democracy and good governance. As the EU, we will stand by you and walk with you.
Secondly, I note that the process leading to this event has been long and participatory. This is commendable and I hope all electoral stakeholders have been reached and their voices taken on board too. Today should allow for the stakeholders to even add their voices to this important document. I am encouraged by the fact that NEC foremost seeks to listen during these proceedings, rather than promoting its convictions. Let this be an exercise in consensus building with space for compromises, because this Strategic Plan is not only a NEC document, but a governance pillar too.
In this context, building trust and confidence should always underpin sensitive decisions, be it around boundary delimitation, voter registration or the introduction of IT or voter and results management systems. Transparency and the systemic involvement of the right interlocutors is critical in this regard.
Thirdly, I note that the process started with a review of the past Strategic Plan and also departmental self-audits whose results showed that not much was achieved under the last Strategic Plan nearly across all the pillars. It is my hope that the proposed strategies and activities for this Plan have taken on board lessons from the assessment of the last Plan so that we can accelerate progress. A Strategic Plan is not supposed to be a shelf document, but a living document that is reflected in all the work of institution and in its relationship with stakeholders. We remain committed to supporting the roll out of this Strategic Plan with our current governance technical assistance programme which is already collaborating with you.
Fourthly, this Strategic Plan has ambitious propositions, including those relating to the establishment of an elections fund levied from the tax-payer, the so-called National Election Sustainability Fund – an innovative idea that merits proper consideration. The plan also proposes the procurement of new biometric technology and issuance of biometric voter cards. I encourage NEC to bring to the table as many stakeholders as possible to ventilate these propositions in light of other institutions' work and mandates. Central to this is the need for systemic cooperation between NEC and the NCRA which, as you all know, is developing an integrated civil registration system, which should, eventually be the basis for NEC to establish a register. Even if today there is still considerable work to be done by NCRA to have a functioning and comprehensive register, this systemic cooperation and joint planning is critical and cannot be delayed. There should be no duplication of work and due consideration should be given to the capitalisation of previous investments and the use of voter registration equipment that is already in place. Equally important is the prioritised Results Management System for elections, which is foreseen in the Plan. Anything that promotes compliance with the law and make elections efficient and transparent can only be welcomed.
Fifth, as we know, ambition tends to come at a cost. I see that NEC will advocate for the establishment of a National Election Sustainability Fund to guarantee that enough resources are allocated to elections. This will provide sufficient financial resources to the NEC in a timely manner. Yes, the pursuit of value for money does not equate compromising on integrity. But with resources tight, it is our duty to also carefully examine the real need to commit to activities with considerable (longer-term) fiscal implications and to consider alternatives when they are there. This is e.g. relevant in relation to the procurement of IT infrastructure or the opening of new offices.
Sixth, we look forward to further progress and political steer on critical legal and other electoral reforms that were recommended by the respective EOMs and around which there is already broad consensus. Some of these may be outside the immediate remit of the mandate of NEC, but they will support the integrity of the overall electoral processes.
Final words
This Strategic Plan will only achieve as much as what can be coordinated and implemented by all stakeholders. NEC rightly aspires for full integrity. Achieving this requires trust by the stakeholders. This is not just about delivering a strong strategic plan; but ultimately this is about promoting stability and deepening the foundations for people-centred development. We will continue to be your partner in pursuing this ambition.
Fonte/Source: https://eeas.europa.eu/delegations/sierra-leone/89226/nec-strategic-plan-strengthening-electoral-processes-maximum-performance_en