(AGENPARL) – HULL (EAST YORKSHIRE), gio 26 novembre 2020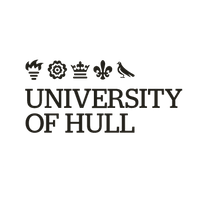 Reference:
BL0075
Campus:
Hull
Faculty/Area:
Faculty of Business, Law and Politics
School/Department:
Hull University Business School
Subject Group/Team:
Logistics and Management Systems
Salary:

£34,804 to £40,322
per annum pro rata

Fixed Term – approximately 10 months
Post Type:
Part Time
Closing Date:
Thursday 10 December 2020
The Hull University Business School develops people and practices for a fast-changing and interconnected world. The school is an international community which, to echo our vision and mission, behaves with friendliness, openness, responsibility and integrity. The University delivers an online portfolio of master's degree programmes under the brand name Hull Online. These programmes are delivered in association with a collaborative partner, Cambridge Education Group (CEG), who assists with recruitment, marketing, course design and course build. There are currently 6 programmes in the online portfolio and the University has ambitious plans to add several more. All programmes are taught on a flexible, part-time basis over two years within a Virtual Learning Environment (VLE), Canvas. Students can study the same degree as they would on campus without interrupting income and career progression. Programmes are delivered wholly online.
This post is for an academic to lead the Information Management and Visualisation module, which will introduce students to information management principles in the context of business decisions. The module places a lot of emphasis on information visualisation and visual thinking in the broader management sense. Case-based explorations will need to be developed to create hands-on opportunities to reflect on data principles and the key distinction between data and information. How can managers move from the different possibilities that data create in order to generate meaningful information in a business context? These explorations will be done through specialised software like Qlik or Tableau but no coding is required for students. Overall, the module is taking a management approach to information, reflecting critically on the value of data in business, understanding the impact of data, and exploring different forms of data visualisation for business decisions.
Applicants will have a sound knowledge of sophisticated qualitative and quantitative methods for decision making, with an emphasis in information visualisation and be familiar with Qlik or Tableau. The post-holder will initially develop content for the module (at 0.4 FTE for six months) and then act as module leader when the module is live in delivery (0.2 FTE for 15 weeks). Please note, as this is an online programme, candidates do not have to be based in Hull.
For informal enquiries, please contact Prof. Nishikant Mishra, Subject Group Head for the Logistics and Management Systems subject group (<a or Programme Director, Dr. Dionysios Demetis (<a
Further details:
At Hull we are committed to equality of opportunity, diversity and inclusion at every level, because we believe a diverse workforce brings broader expertise, improved innovation and greater success for all.
Please note that we are unable to respond to enquiries, accept CVs or applications from Recruitment Agencies.
Fonte/Source: https://jobs.hull.ac.uk/rss/click.aspx?ref=BL0075