(AGENPARL) – AUGUSTA (MAINE), sab 26 settembre 2020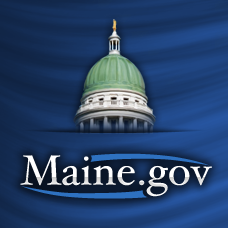 Maine DHHS Closes Portland Office After Employee Tests Positive for COVID-19
September 23, 2020
Human Services
Office to reopen tomorrow following cleaning and notifications to close contacts
The Maine Department of Health and Human Services (DHHS) announced today that the DHHS regional office in Portland has been thoroughly cleaned and remains closed for the day after an employee tested positive for COVID-19. The office will reopen tomorrow.
DHHS was informed of the test result on Tuesday and notified employees who work in the Portland office. The Maine Center for Disease Control and Prevention (CDC) has completed its work to identify the close contacts of this individual, who is isolating and was last in the office on September 17. Any close contacts have been notified and directed to quarantine. At this time, no new cases have been identified that are associated with the Portland office.
DHHS closed the Portland office on Wednesday as a precaution, to ensure close contacts were notified and to allow for appropriate cleaning and sanitizing per guidance from the U.S. Centers for Disease Control and Prevention. DHHS plans to reopen the Portland office tomorrow to ensure continued access to critical benefits and services.
In order to abide by privacy requirements, DHHS is limited in releasing further information about this case. We wish our employee a speedy recovery.
All DHHS regional offices have instituted appropriate physical distancing, face covering and sanitation practices.
Measures to prevent the spread of COVID-19 should be taken seriously regardless of the setting, including maintaining physical distance, wearing a face covering, staying home if you're not feeling well, and speaking to your health care provider if you experience symptoms consistent with COVID-19, such as shortness of breath, fever, and cough.
Fonte/Source: http://www.maine.gov/tools/whatsnew/index.php?topic=Portal+News&id=3361298&v=article-2017