(AGENPARL) – JACKSON (MISSISSIPPI), lun 31 agosto 2020
Published on Monday, August 31, 2020
By: Ruth Cummins, centralized approach to wellness and disease management through innovative use of electronic health records is well on its way at the University of Mississippi Medical Center, thanks to a collaborative effort with the Hattiesburg Clinic, the state's largest private multi-specialty medical group.
That effort began 18 months ago, when the physician-owned and managed Hattiesburg Clinic began sharing with the Medical Center its expertise in the use of the Epic electronic health record to build more efficient and higher quality systems of care. UMMC also uses Epic as its vendor for electronic health records.
A progressive and innovative feature in Epic, Healthy Planet, was the vehicle used. Healthy Planet collects and aggregates patient data. It gives doctors, nurses, social workers and other health care providers the electronic tools to better coordinate delivery of patient care and to take a much wider view of a patient's medical history, current issues and ongoing needs.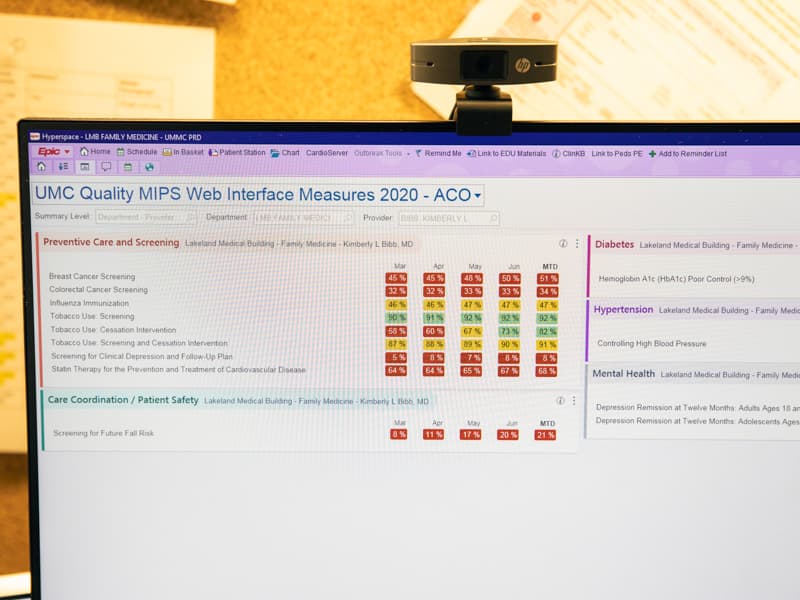 It allows providers to monitor quality and cost, to track how well they're doing on each, and to prioritize their patient-centered care.
Creation of the toolkit has been a success, and it's driving better patient care, said Dr. Shannon Pittman, professor and Alma Lowry Hill Chair of Family Medicine and the Medical Center's chief medical information officer. UMMC providers are now positioned to use Healthy Planet to enhance care for entire populations of patients – for example, all diabetes patients, or those with high blood pressure.
Academic departments, through use of Healthy Planet, are comparing electronic medical information on patients to better coordinate and reduce gaps in care.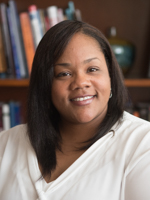 "Wherever our care is touching patients, we have the opportunity to identify quality measures as priorities," Pittman said. "For example, we are now able to alert providers that their patient hasn't had her mammogram, or that their patient's blood pressure is not under control."
As part of a contractual agreement between the two organizations that recently concluded, Hattiesburg Clinic staff trained a group of UMMC information technology employees and direct patient care providers in the use of Healthy Planet. The clinic staff gave advice and assistance to the Medical Center so that it could develop a care management structure patterned after the one implemented at the Clinic.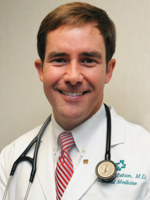 "This collaboration has been a tremendous experience for the Hattiesburg Clinic Epic and Quality Management teams as we have worked closely with UMMC over the last 18 months," said Dr. Bryan Batson, chief medical information officer at the Hattiesburg Clinic, who worked closely with the Medical Center on Healthy Planet training.
The Healthy Planet module is a population health tool, meaning it tracks and even predicts factors such as comorbidities for patients with chronic illnesses, and their risk for illness from other societal factors – for example, poverty or physical living environment – that can contribute to bad health.
Although the current pandemic somewhat slowed the work, the Medical Center has progressed on "all the things we have hoped to build, including 44 chronic disease registries that allow us to better manage population centers and make sure we've documented appropriately." Pittman said. "We have implemented transitional programs in cardiology, neurology, geriatrics and other specialties.
"As we were moving to finish out (Healthy Planet) in chronic care management, the pandemic hit, but we have still moved forward in building out processes with telehealth so that we could have a collaborative approach to connected care," she said. "We now have dashboards in Epic to proactively see how we are performing as the year progresses."
The initiative is part of the greater vision shared by UMMC and Hattiesburg Clinic of improving health care for all Mississippians, said Dr. Charles O'Mara, UMMC associate vice chancellor for external affairs.
"Our relationship with the Hattiesburg Clinic started out with discussions on how we could work together to provide leadership for health care in the state," O'Mara said. "The Hattiesburg Clinic has made tremendous progress in developing a population health model for delivery of services with their 18-county presence in the southern part of the state.
"They are a nationally recognized center of excellence for use of Epic in support of their clinical operations to develop and deliver a population health model," O'Mara said.
Many people came together to make the Healthy Planet effort successful, Pittman and O'Mara said. That includes UMMC's core DIS team led by senior project manager Monte Luehlfing and Sumayyah Hinton; Margaret Head, UMMC's chief ambulatory officer for adults; the office of Chief Medical Officer Dr. Michael Henderson; the UMMC Center for Telehealth; and leaders in academic departments including cardiology, family medicine, internal medicine and geriatrics.
"Improving the health of Mississippians using advanced EHR technology was the primary goal of this project," Batson said. "I am confident we have set the stage for that."
Fonte/Source: https://www.umc.edu/news/News_Articles/2020/08/Healthy-Planet.html