(AGENPARL) – HULL (EAST YORKSHIRE), gio 14 gennaio 2021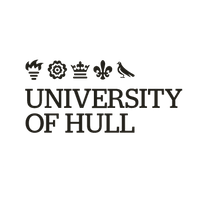 Reference:
CO0002
Campus:
Hull
Faculty/Area:
COO Office
Subject Group/Team:
COO Office
Salary:

£34,804 to £40,322
per annum

Post Type:
Full Time
Closing Date:
Wednesday 10 February 2021
The post is offered on a full time, continuing basis.
The University of Hull is seeking an enthusiastic and experienced individual to become its institutional lead for data protection, freedom of information and records management. The post holder will be the institutional point of contact for advice in relation to data protection and freedom of information issues and will lead on the management and implementation of the University's arrangements for ensuring compliance with the General Data Protection Regulations (GDPR). The successful applicant will report to the University Secretary.
The core purpose of the role is to ensure that the University complies with relevant legislation that effective policies and procedures are embedded across the institution, and that risks are monitored and minimised.
You will have in-depth knowledge of the Data Protection Act, the Freedom of Information Act (and associated regulations), and the provisions of the GDPR. You will have demonstrable experience of managing freedom of information and data protection matters. You are also likely to have knowledge and experience of records management and project management; appropriate training in these areas could be provided to the right candidate,
You will enjoy developing and implementing policy and procedure within complex legislative and policy frameworks. You will be comfortable exercising judgement as to the appropriate course of action in grey areas, and will have the confidence to provide authoritative specialist advice and influence others. As an effective communicator, you will be able to withstand challenge from stakeholders, and will establish credibility with internal and external stakeholders at all levels of seniority. You will offer practical and workable advice.
You will be expected to work on your own initiative within an agreed framework and with limited supervision. Given this degree of autonomy, it is essential that you have strong planning and organisational skills. You will take responsibility for progressing specific outcomes and for managing your time effectively to accommodate fluctuating levels of demand. You will take responsibility for coordinating the work of others to achieve shared objectives and you will have the ability to work under considerable pressure and to tight deadlines.
You will take pride in the accuracy and quality of your work, and will be attentive to detail. You will write clearly, with correct spelling and grammar, and will be numerically competent. Your IT skills will be excellent, and you will continually seek efficiencies through the use of technology. You will recognize the need to minimize the compliance burden on others, and will want to innovate.
For informal discussions about this role please contact John Duffy, Chief Operating Officer:
Further details:
At Hull we are committed to equality of opportunity, diversity and inclusion at every level, because we believe a diverse workforce brings broader expertise, improved innovation and greater success for all.
Please note that we are unable to respond to enquiries, accept CVs or applications from Recruitment Agencies.
Fonte/Source: https://jobs.hull.ac.uk/rss/click.aspx?ref=CO0002