(AGENPARL) – BERMUDA, gio 07 gennaio 2021
As Bermuda prepares for the arrival of the Pfizer-BioNTech vaccine, the Ministry of Health held a dry run vaccination exercise on 5 January 2021.
The exercise provided an opportunity for the Department of Health and partner agencies to conduct a test run of the documentation and vaccination process of those who choose to receive the COVID-19 vaccine.
Post-exercise debriefings were held yesterday morning, 6 January, to evaluate the exercise and determine what worked well and the changes that need to be made.
The Minister of Health, the Hon. Kim Wilson stated, "I am pleased with how the exercise was conducted. As with any trial run, minor adjustments were made to ensure next week's vaccination process flows safely and efficiently.
"The Ministry will begin administering the vaccine doses from the Vaccination Centre on Monday 11 January 2021, to healthcare and essential frontline workers who agree to voluntarily take the vaccine. This includes healthcare workers, fire fighters, police officers, corrections officers, personnel at the ports of entry and teachers, all of whom may be at risk for higher levels of exposure to the coronavirus."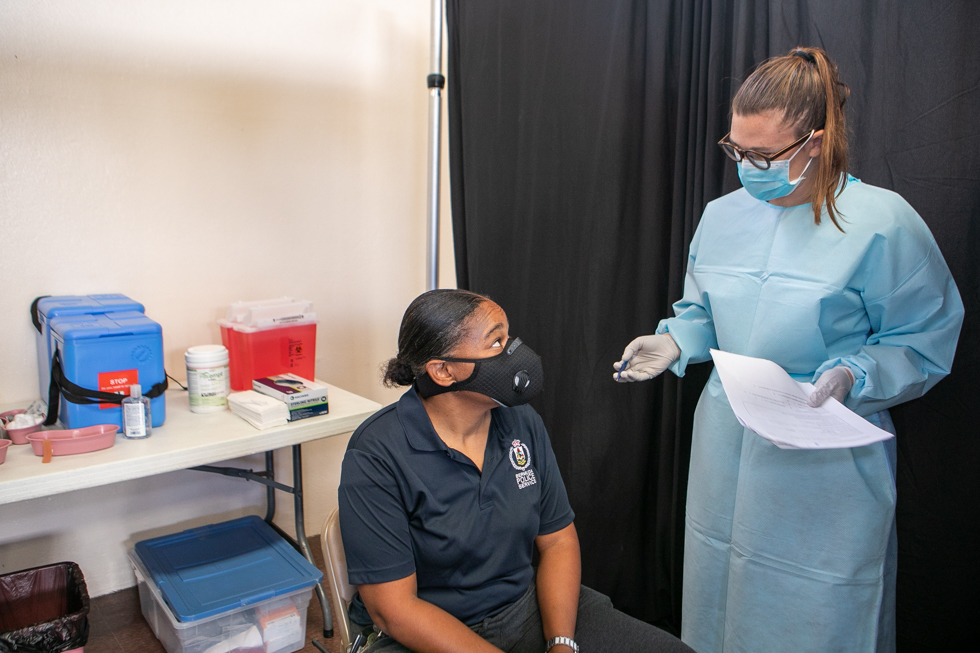 Minister Wilson continued, "Also starting on Monday, there will be a mobile team who will be visiting Bermuda's rest homes and long-term care facilities to administer the first batch of the vaccine to seniors who give their consent."
"The vaccine will be given in two doses; the first dose will be administered next week and the second dose will be given three weeks later. For the vaccine to be fully effective, both doses are required."
Minister Wilson concluded, "The Ministry of Health will host 'Vaccine Awareness – Join the Conversation' on the Government's Facebook page and CITV, live on Saturday 9 January 2021, at 6pm. The ministry recognises there are those in Bermuda who may have questions about the COVID-19 vaccine specifically, and vaccines in general. This programme will allow viewers to post their questions online to have them answered by medical professionals."
For more information on the COVID-19 vaccination programme, visit www.gov.bm/vaccines
Fonte/Source: https://www.gov.bm/articles/covid-19-vaccination-process-dry-run-success