(AGENPARL) -BRUXELLES, mer 02 dicembre 2020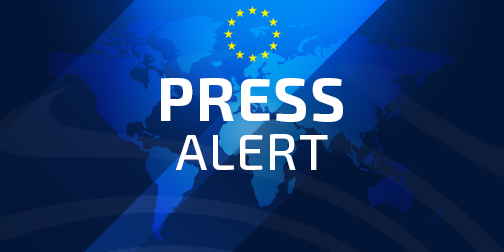 On 27 November 2020, Costa Rica and the European Union celebrated their 4th high-level dialogue with the objective of strengthening political ties and cooperation between both sides, as well as to discuss current challenges posed by, among others, the COVID-19 pandemic and climate change.
The meeting, which took place in virtual format, helped to identify and confirm the multiple areas of convergenc and to promote joint action in different regional and multilateral fora.
Both delegations expressed their gratitude for the excellent results of this high-level encounter, which illustrated the solid relation between the two parties and led them to identify converging positions on various subjects of key importance. Both sides assessed the situation and social and economic impact related to the COVID-19 pandemic in Costa Rica and in Europe.
Both delegations reiterated the importance of supporting different initiatives in order to face the pandemic. They exchanged on the Access to COVID-19 Tools Accelerator (ACT), The COVID-19 Technology Access Pool (C-TAP), the Fund to Alleviate COVID-19 Economics (FACE), strengthening the WHO and COVAX.
Likewise, they exchanged points of views on regional and multilateral affairs of common interest, with special attention for the Central American integration process, considering that Costa Rica will take on the Presidency Pro Tempore of SICA in the first half of 2021, and the Presidency Pro Tempore of ECLAC, which Costa Rica currently holds for a period of two years.
Both delegations talked about the informal EU-LAC Ministerial Conference, which will take place on 14 December in Berlin, a strong public signal and call for renewing and deepening the association between Latin America and the Caribbean and Europe. The occasion will also serve to combine efforts towards a sustainable recovery based on green growth, digitalisation and an inclusive economy.
On the other hand, they also expressed concern about the political, economic and social situation in Nicaragua, exacerbated by the COVID-19 crisis, and agreed that the impact of such a crisis has to be addressed jointly by the international community.
Moreover, they reiterated their support for the International Contact Group on Venezuela, coinciding once again on the imperial necessity for the country to be able to return to democracy through free, credible, transparent and democratic elections.
Finally, both sides underlined their commitment to continue defending and strengthening effective and solidary multilateralism. They discussed cooperation in the area of promoting, protecting, and reinforcing human rights in distinctive international fora and applauded the progress made on negotiations related to climate change.
The European Union and Costa Rica welcomed the important advancements made during this dialogue and committed to develop even further their bilateral relation. They agreed to hold the next political bilateral consultations in 2021 in Brussels, Belgium.
The meeting was chaired by the Vice-Minister for Multilateral Affairs of Costa Rica, Mr. Christian Guillermet Fernandez, and by the EEAS Managing Director for the Americas, Mr. Brian Glynn.
Fonte/Source: https://eeas.europa.eu/headquarters/headquarters-homepage/89679/costa-rica-and-european-union-celebrate-4th-round-bilateral-consultations_en