(AGENPARL) – BRUSSELS (BELGIUM), mer 21 ottobre 2020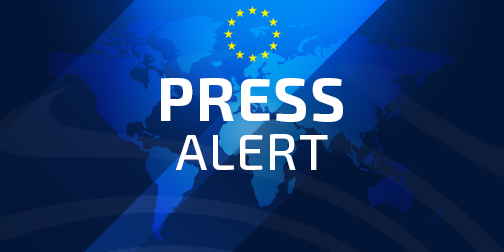 Check against delivery!
Ms President, Honourable Members, Mr Auštrevičius, I would like to thank you for your report and also all other Members of this Parliament who have contributed to it.
It is clear that the Parliament has demonstrated an overwhelming support to the rights of the Belarusian people and broad support to the actions taken by the EU institutions at all level so far. I took note of the Parliament's September Resolution on Belarus. And your recommendations today are more than welcome as a further substantive contribution to our work.
I agree with you, unfortunately, the situation on the ground in Belarus has not improved. It has been and it continues to be a brutal crackdown against citizens, journalists and against members of the Coordination Council.
The Interior Ministry recently authorised to use lethal force and the increasing levels of violence against protestors are extremely worrying. They are sending extremely worrying signs, but also signs of desperation on the side of authorities – aware as they are of the unwavering commitment of Belarusians to a democratic future of their country.
Dear Members of the European Parliament, you know very well that the European Union has firmly rejected the falsified results of the 9 August Presidential elections. We did that at the Foreign Affairs Council, we did that at the European Council and the Commission also added its voice to this choir. And we have clearly said that Aleksandr Lukashenko lacks any democratic legitimacy. We say about him the worst thing that one can say about someone who wants to govern a country: you lack democratic legitimacy for doing so, we do not recognize you as the legitimate President of Belarus. I want to stress that and repeat it again solemnly in the setting of the European Democracy.
We have now adopted sanctions against 40 Belarusian officials responsible for violence, repression and election falsification. We did that a couple of weeks ago but since the situation in Minsk continues to deteriorate and there seems to be limited prospects for a dialogue – and I say limited, not to say no [prospects] at all – the Council gave its political green light to start the preparation of the next sanctions package. And this time it includea also Aleksandr Lukashenko himself. The technical work started immediately after the Council and it will be finished soon. No Member States put any kind of obstacles to that.
The comprehensive Council Conclusions we adopted on the past 12 October send a clear message that the conduct of these elections has had an adverse effect on the European Union-Belarus relations and we have also stated that 'business as usual' is no longer possible. Our relations with Belarus are on the way of being re-examined.
At the same time and in line with your recommendation, we have reiterated that the European Union stands in solidarity and will step up support to the civil society. I also had the opportunity of conveying this message in a phone call I had with the Foreign Affairs Minister of Belarus.
We have also emphasised that the European Union stands ready to support a meaningful democratic transition in Belarus and we are working on a comprehensive economic support package that the European Union institutions would be ready to offer to a new democratic Belarus.
The European Union remains united in its assessment of the situation and the actions that has to taken, as I made it clear when I spoke to Foreign Minister [of Belarus, Vladimir] Makei on 9 October, ten days ago. All Member States continue to call on the Belarusian authorities to end violence and repression, release all detainees and political prisoners and respect media freedom. The attempts by the Belarusian authorities to target certain EU Member States by asking them to reduce their diplomatic representations in Minsk will not weaken our unity.
Dear Members, I share your view clearly expressed in the Recommendation that only an inclusive national dialogue with a broader society, in particular with the Coordination Council, can lead to a peaceful and sustainable solution of the crisis.
We continue to support the proposal for an OSCE [Organization for Security and Co-operation in Europe] mission to facilitate this dialogue and we are promoting such an approach with all international actors. But I have to say that to my regret, the Belarusian authorities are not responsive at all. In French you would say 'Ils sont aux abonnés absents'. No answer.
The people's patience is running out as we have seen by the call of Ms [Sviatlana] Tsikhanouskaya for certain actions to be taken by 25 October. We admire the perseverance and determination of the peaceful demonstrators faced with threats, intimidation and violence and call on them to remain peaceful and not to fall into provocations. I know it must difficult but it is the best thing they can do.
In this difficult period for the Belarusian people, we continue our full support for their democratic right to elect their President through new free and fair elections, under the OSCE observation.
I have to thank all of you again for your detailed recommendation on Belarus. It is an important contribution and an important support for our work.
Thank you
Link to the video: https://audiovisual.ec.europa.eu/en/video/I-197508
Closing remarks
Thank you Madame President. Thank you to all Members of the European Parliament for their observations and propositions.
The only thing I can says is that you can be sure that we will continue our support to Belarusian people, to the civil society and independent media by all means that we have: financially and politically; through international cooperation and coordination, as some Members [of the European Parliament] have said; trying to support the media; trying to isolate [Aleksandr] Lukasheko's government; providing financial support to the people of Belarus avoiding that these resources go to the hands of the government.
Because we are strongly convinced, as all of you have said, that Belarusian people deserves better and their demand for new free and fair elections should be answered positively. The only way out of this situation is to hold free and fair elections. It means to repeat the elections. The support of this Parliament will be vital for this effort.
We have been witnessing on the streets of Belarus, in Minsk and other cities, unprecedented level of repression throughout the last two months.
We do not recognise the results of these elections, but unfortunately, the Belarusian authorities have not accepted any kind of international offers of mediation. We would be very happy to send an observation mission to Belarus, but for that we need to have the agreement of the government and, by the time being, believe me, all of our efforts have been completely useless.
I am not negotiating or in touch with Belarusian authorities. I just made a couple of phone calls trying to express our concern and asking about which would be the prospects for the Belorussian new government to accept an OSCE mission.
Keep in mind that the next OSCE president in office about these kind of activities will be my colleague the Swedish Minister for Foreign Affairs [Ann Linde]. But unfortunately, the answer was completely a negative one.
Finally, let me also stress that we are not going to do that a geopolitical issue, as some Members [of the European Parliament] were worried about. It is not a matter of the Belarusian people to have to choose between one side or another. It is a matter of the Belarusian people to have a political regimen that ensures human rights and that behaves in a democratic system that respects their political will. I, once again, thank the reporter and the people who have been helping him on this work.
I know Mr Auštrevičius that you mentioned the Nuclear Safety Cooperation. I would like to answer precisely this specific question and inform you that in the Council conclusions on 12 October we already stressed the importance of this issue and we urged Belarus to comply with the standards and environmental safety of the European Union and to follow the European Union's recommendations on this field without delay. In this regard, technical cooperation among European Union Member States and Belorusian Nuclear safety regulators remain of outmost importance for implementing, reviewing and monitoring an ordered implementation of our standards.
Thank you.
Link to the video: https://audiovisual.ec.europa.eu/en/video/I-197510
Fonte/Source: https://eeas.europa.eu/headquarters/headquarters-homepage/87279/belarus-remarks-high-representativevice-president-josep-borrell-ep-plenary-relations-belarus_en