(AGENPARL) – BERMUDA, ven 22 gennaio 2021
Government House is advising that the "HMS MEDWAY" will arrive in Bermuda tomorrow (Friday Jan. 22) morning in preparation for the Royal Navy ship's second year deployed on Atlantic Patrol Tasking (North).
During her month long stopover the ship will conduct a crew rotation, logistics replenishment, and undertake a bespoke training package to ensure the ship's crew are operating safely while deployed. The training package will take place both inside and outside of Bermuda's Territorial Waters and will see MEDWAY sail in and out of Hamilton Harbour numerous times, as well as exercising alongside the Royal Bermuda Regiment Coast Guard.
MEDWAY first visited Bermuda in February 2020 at the beginning of her deployment.
The ship's key focuses include providing emergency humanitarian assistance during disasters, conducting Counter Narcotics Operations and maintaining relationships with vital key partners in the region. During the last year of her deployment while in the Caribbean Sea, MEDWAY successfully seized 650kg of narcotics and saw significant amounts of contraband ditched into the ocean by suspected drug smugglers.
While alongside in Bermuda, MEDWAY will conduct a crew rotation which will see some of her current crew return to the UK on a Royal Air Force (RAF) aircraft for their routine rest period. They will be replaced by a relief crew that is currently in quarantine and undergoing regular COVID-19 testing on a Military Base in the UK before flying to Bermuda via a military aircraft.
While in Bermuda, MEDWAY's crew will be subject to Government of Bermuda Public Health and Quarantine Regulations and Guidance. The crew will remain quarantined on-board the ship and will only come ashore to undergo regular COVID-19 testing facilitated by the Department of Health COVID-19 Testing Team."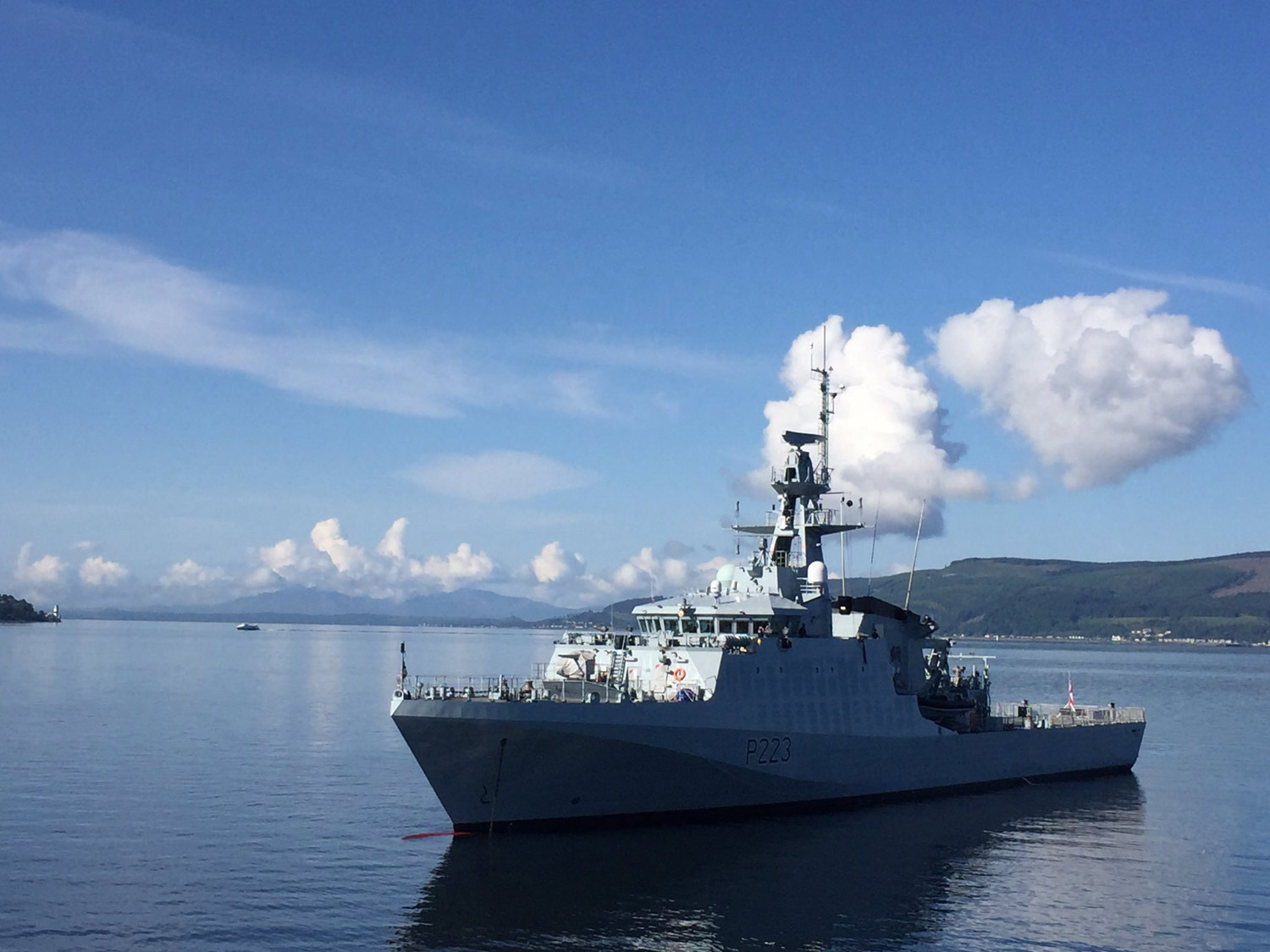 Fonte/Source: https://www.gov.bm/articles/arrival-hms-medway