(AGENPARL) -BRUXELLES, ven 27 novembre 2020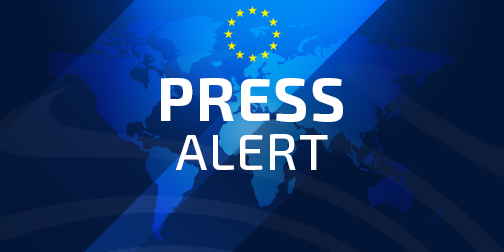 Check against delivery!
President, Honourable Members of the European Parliament,
The respect for human rights and fundamental freedoms, including freedom of expression, is an important element of EU-Algeria relations. These relations are governed by the Association Agreement and further reinforced in the Partnership Priorities.
The EU has an interest in a strong and strategic cooperation with Algeria and is trying to reinforce the bilateral partnership. In a sustained confidence building approach, the EU stands ready to support the reforms that the Algerian authorities will want to undertake, keeping in mind that the ultimate objective is to respond to the legitimate expectations of the Algerian people.
We need more dialogue with Algeria, not less. This has been the objective that we have particularly pursued during the recent months. After more than a year without institutional meetings, we have relaunched the cooperation with a series of meetings at expert level, within the framework of the Association Agreement.
Among these, we also had a very open and frank exchange in the subcommittee on Political Dialogue, Security and Human Rights on 19 October. This meeting was the opportunity to establish an open dialogue on the human rights developments in Algeria, including the importance of freedom of expression and media freedom.
We also raised some of the individual cases referred to in the debate today.
We accelerated our expert meetings to be able to hold a meeting of the EU-Algeria Association Council on 7 December. Among other issues, rule of law and fundamental rights will also figure on the agenda of this Council, for a dialogue at political level.
We regularly raise the human rights situation and individual cases in our contacts at different levels with the Algerian authorities, in Brussels and in Algiers. And we told them that the condemnation in appeal of Khaled Drareni, on 15 September, to two years in prison was not encouraging.
The EU supports journalists in Algeria through emergency grants, as well as through advocacy work on the situation of Algerian journalists.
The recent election of Algeria as vice-chair of the Third Committee of the UN General Assembly was a welcome development. It will provide an additional opportunity for closer cooperation, also in the area of human rights. It comes with responsibilities for the promotion and protection of human rights around the world.
We are determined to deepen an open dialogue with Algeria, based on trust and constructive criticism. And we are closely following domestic developments in this crucial moment. We keep encouraging our Algerian partners to maintain an inclusive dialogue with all the representatives of the society.
Thank you.
Link to the video: https://audiovisual.ec.europa.eu/en/video/I-199159
Fonte/Source: https://eeas.europa.eu/headquarters/headquarters-homepage/89455/algeria-speech-behalf-hrvp-borrell-european-parliament-plenary-deteriorating-situation-human_en