(AGENPARL) – ÖREBRO (SWEDEN) mer 20 gennaio 2021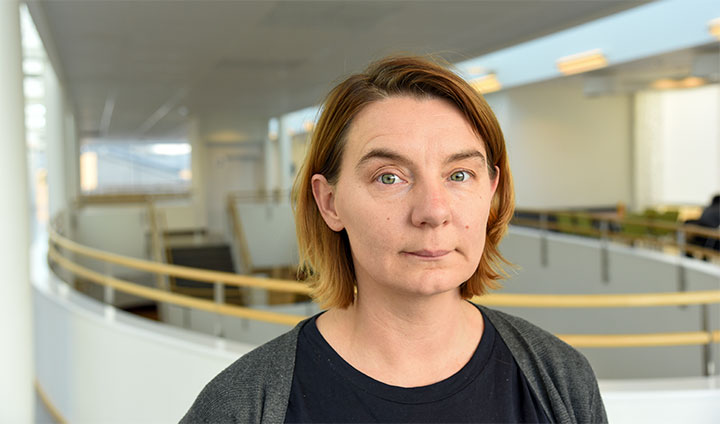 The corona pandemic is a health crisis and a humanitarian, economic and social crisis that affects us all. Some people can work from home and order their meals online – while others may end up unemployed, the victims of violence, financial difficulties, or physical and mental illness as a consequence of society partially shutting down during the pandemic. As usual in a crisis, those who were vulnerable before the pandemic are the hardest hit.
"The political decisions taken to slow the spread of the infection have entailed an increased risk of inequality based on gender, class or migration status. Men's violence at home and online is increasing; people with disabilities are finding it more difficult to get everyday support. We see hate crimes against minorities increase. Some occupational groups are exposed to greater risks, for example, migrants who are used as labour in some countries," explains Sofia Strid, associate professor of gender studies and research leader at the Centre for Violence Studies at Örebro University.
Investigating out the consequences of the pandemic in 30 countries
Therefore, the European Commission is investing SEK 50 million in an interdisciplinary project that will investigate the consequences of the corona pandemic from an equality perspective in 30 European countries.
Sofia Strid will lead the research project and the collaboration team at Örebro University. The university's team consists of Dag Balkmar, associate professor of gender studies, Anne-Charlott Callerstig, researcher in gender studies and Jeff Hearn, senior professor of gender studies. Örebro University will recruit additional researchers to the project.
The aim of the project, RESISTIRÉ, is to find solutions to mitigate the adverse effects on gender equality and equality due to the corona pandemic and the political decisions following it.
"The project is based on co-creation, a model of design thinking where key players like decision-makers and in this case such, women's organisations, are included both as research objects in the project itself as well as participating parties in the solution and innovation-oriented workshops to be held. This means that the project has enormous potential to impact and lead to concrete changes," says Sofia Strid.
Text: Anna Lorentzon
Photo: Maria Elisson
Translation: Jerry Gray
Fonte/Source: https://www.oru.se/english/news/50-million-to-eu-project-to-reduce-inequality-in-the-wake-of-the-corona-pandemic/