(AGENPARL) – NORGE, lun 21 settembre 2020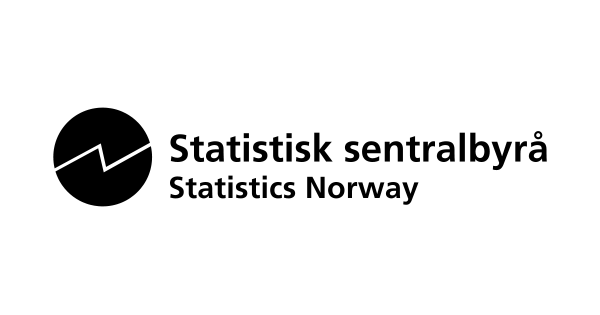 Pre-treatment is an adjustment for variations caused by calendar effects and outliers.
Running a detailed pre-treatment. This means using models which are specially adapted for the pre-treatment of the raw data
for a given series.
Calendar adjustment
Calendar adjustment involves adjusting for the effects of working days/trading days and for moving holidays. Working days/trading
days are adjustment for both the number of working days/trading days and for that the composition of days can vary from one
month to another.
We perform calendar adjustments on all series showing significant and plausible calendar effects within a statistically robust
approach, with RegARIMA.
Methods for trading/working day adjustment
No correction.
Comments : LFS is surveying persons attachment to the labour market in whole reference weeks. The reference weeks are not split to follow
the exact months of the calendar. Therefore, all the monthly data files include as many Mondays as Tuesdays and so on. The
monthly data files include either 4 or 5 reference weeks, and the inflation factors adjust fore that. Due to this the number
of working days in a month is only affected by holidays and national days off.
Correction for moving holidays
Correction based on an estimation of the duration of the moving holidays effects, specifically adjusted to Norwegian circumstances.
Comments :
The seasonally adjusted time series for man-weeks worked are pre-adjusted if Easter is in March.
Due to sensitivity to single holidays or common days off, the man-weeks worked series in addition are pre-adjusted for 2 nd Easter day, May 1st, May 17th, Whit Monday and Ascension Day. (We also take account of the effect when two of these days
occur on the same date, for instance Ascension Day on May 17th in 2007 and 2012 and on May 1st. in 2008).
In addition we pre-adjust man-weeks worked series for the number of common days off that falls on week days in December, and
for the number of normal days in the week between Christmas and New Year's Eve that falls in December/January in the LFS. All
regression variables are deseasonalized by subtracting the long term monthly average. Also the regression variables are fine
tuned by a week multiplier to take account of that some months represent 4 reference weeks and other 5 reference weeks.
National and EU/euro area calendars
Use of the Norwegian calendar
Comments : We also take account of the fact that LFS don't divide reference weeks (Monday – Sunday) between months, like in the ordinary
calendar. For instance the holiday May 1 st may in the LFS be in April. Correspondingly may New Year's Day be in December in the LFS.
Treatment of outliers
Outliers, or extreme values, are abnormal values of the series.
Outliers are detected automatically by the seasonal adjustment tool. The outliers are removed before seasonal adjustment is
carried out, and then reintroduced into the seasonally adjusted data.
Comments : Only additive outliers are detected automatically.
Model selection
Pre-treatment requires choosing an ARIMA model, as well as deciding whether the data should be log-transformed or not.
Automatic model selection by established routines in the seasonal adjustment tool.
Comments : The pickmdl procedure in Version 0.3 of X-12-ARIMA is used with the standard method (=first) in the yearly identification
of ARIMA models. (Then these automatically identified models are hard coded in the specification files.)
In the list of ARIMA models that are checked in procedure pickmdl, 3 extra ARIMA models are included in order to possibly
take better account of the data acquisition in the LFS where interviewees are interviewed every 3 months for 2 year. The extra
ARIMA models are:
(0,1,[1,3])(0,1,1)12
(0,1,3)(0,1,1) 12
(0,1,1)1(0,0,1)3(0,1,1)12
Decomposition scheme
The decomposition scheme specifies how the various components – basically trend-cycle, seasonal and irregular – combine to
form the original series. The most frequently used decomposition schemes are the multiplicative, additive or log additive.
Automatic decomposition scheme selection.
Fonte/Source: http://www.ssb.no/en/arbeid-og-lonn/statistikker/akumnd/maaned